Everything about Comic-Con International has been itching us to jet down to San Diego. We cannot help but think about all the great things that are coming to television and comics this year. So we are very excited to tell you everything we know about this event so far.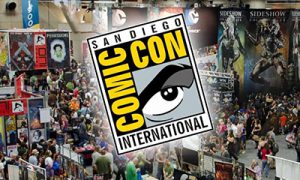 Getting tickets
We all know that getting a ticket for Comic-con is next to impossible. Unless you are as vigilant as a fox, or you have a wad of cash saved away, you stand no chance of attending the largest gathering of nerds on the planet. Ticket buying is a brutal sport, but have no fear, Comic-con international has promised to shake things up a little bit next year. Ticket or badge procurement will prove to be slightly better next year. Although badges are already sold out this year, you can register in advance for Comic-con next year and beat everybody else to it.
What is coming to comic con this year?
Comic-con is notoriously known for keeping a tight lid on its itinerary until a few days before the event. Thankfully, we are well past the waiting date, and we can give you a rough guess of who is coming to comic con and what to expect from the event as a whole.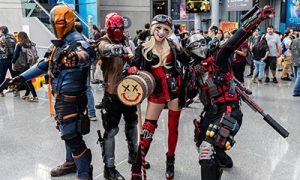 The new costumes
A lot of new characters have been added to television and comic books this past year, and we are glad to see how the world reacts to the new foray of great entertainment and make it into jaw-dropping costumes that will literarily knock your socks off. We will be glad to see how iconic characters like Tony stark, Captain Marvel and Professor Hulk will be brought to life with the help of tailoring, dedication, and a little bit of ingenuity. In our opinion, the costumes are what comic con is really about.
 The Official Schedule
It is practically impossible to cover everything that is coming to comic con this year, but I will try to stick to the most anticipated events and panels and brush over everything else.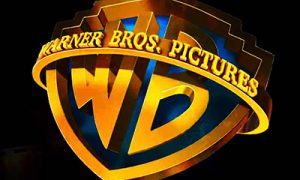 Warner Bros Hit us with the premiere of some of the most anticipated shows of the year
Warner Bros make good on their promise and premiere what we believe to be one of the most important statements of femininity. "Batwoman" is set to premiere on Wednesday, July 17 along with Pennyworth- Alfred origin story so to speak. The premieres are reserved for comic con goers alone, and they promise to be absolutely fantastic from the trailers and the interviews that we have seen so far. The premieres are to be viewed in Ballroom 20 and will be shortly followed by other addition to the DC television universe. Harley Quinn- the animated series and "Teen Titan GO!" are primed to take the stage not long after the headliners.
Scare Diego 2019
This year's installment of ScareDiego focuses on chapter two of the hit movie "It" and the cast of the movie. It has been confirmed that there will be a panel consisting of the directors and the cast of the phenomenal horror franchise. ScareDiego is expected to host at the Horton Grand Theatre, and it should begin at 7pm sharp on Wednesday.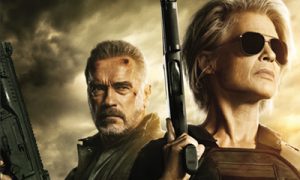 Terminator Dark Fate
At 11 am to 12 pm on Thursday the geniuses behind Terminator Dark Fate will briefly discuss the movie, reveal some clips and answer some of the questions that we have had since the first time we saw the trailer. The panel is scheduled to hold at Hall H.
Van Helsing Q&A
The cast, directors, and producers of our favorite SYFY series are back and ready to give us all the juicy details of what is to come in season four. Expect jaw-dropping revelations and answers to some of the questions that have been on your mind since the moment you experienced the final episode of season 3. The Q&A session is set to last an hour and a half, and it is going to be at the Indigo Ballroom.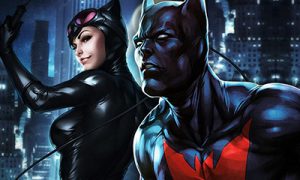 Batman Beyond 20th anniversary
It has already been twenty years since the critically acclaimed batman movie that changed how animators and fans animated movies. The producers, actors, and directors of this award-winning masterpiece all gather in the same place to talk about the greatest movie ever made. It is set to hold at Hall a little bit after 11 am.
The order Q&A
The order is one of Netflix's outstanding depiction of the werewolf lore, and it has made exceptional progress since its debut. The stars, producers and the directors of the series all gather in the indigo ballroom and answer some of the questions that die-hard Netflix fans have had since they first binge-watched the entire series. The Q&A session is scheduled to last for about an hour, and it starts at 12:30.
There are tons of panels and Q&A sessions coming over the four days that make up Comic-con, and we would very much love to stick to the bare essentials and make mentions here and there when we can.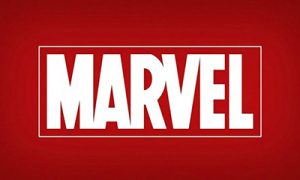 Marvel
There is to be a panel on the latest developments in the Marvel game franchise on Thursday at 1:30. Agents of shield finally get a chance to bask in the spotlight as they occupy Hall H and host an exciting panel and Q&A session to inform the world greatest audiences of what is to come in season 7. The panel is scheduled to hold at 4-5 pm on Thursday. On Friday at 10 am, the writers of Avengers Infinity War and Endgame tell the fans what it took to write one of the most iconic movies ever to hit the cinema. They will go over their creative processes and tell the audience what they had to scrap and keep. When that is done, the fans get to know a little bit about the Russo brothers and their plans for the marvel cinematic universe post phase three.
Everything else that is worth mentioning
Veronica Mars, Ricky and Morty, Fear of the Walking Dead, Steven Universe, Ricky and Morty, The Walking Dead, The Witcher, Legacies, The Dark Crystal: Age of Resistance, Pennyworth, Batwoman, Archer, Preacher, The Good Place, West World, Orville and many other shows make a return to comic con to host a panel and answer some of the questions that fans have had for a long time. The names on this list do not even begin to cover the greatness that is Comic-con, but it is good enough to remind you just how vital the event really is and why you cannot miss it