Having a healthy body and mind is actually everyone's goal at any time of the year. It is not about just having the abs and amazing body figure but also having a sound and peaceful mind. Meditation is one of the best options you might want to consider to achieve the latter.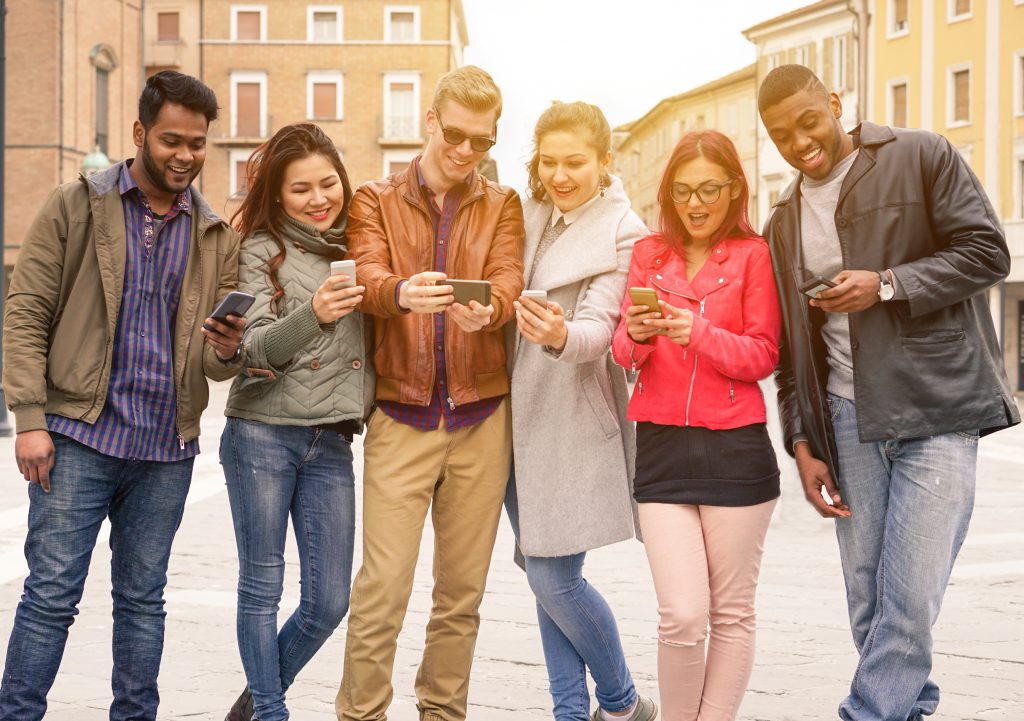 The benefits of meditation are well-documented – it can help with anxiety, depression, and even help you with insomnia. It's also been shown to help calm you down about day-to-day worries.
But how do you take the time to unplug and meditate? Funnily enough, it may take your smartphone. This may seem counterintuitive, but some of the best tools for relaxation are found on your trusted device.
In order for you to experience the full benefits of meditation, it's imperative you don't get distracted while using meditation apps – don't steal glimpses at your Facebook newsfeed in between sessions. With the right amount of discipline, you'll be able to take a device that's often the cause of stress and use it for health and happiness.
Whether you're a beginner or you've been meditating for years, these smartphone apps – all available for both iPhone and Android – will kick start your wellness journey.
Headspace: Guided Meditation
This is easily one of the most popular guided meditation apps on the market. With a star-studded fan base (Emma Watson and Gwyneth Paltrow have shared their love for the product) and nearly 62,000 five-star reviews, it's not hard to see why Headspace has become so trendy.
Fortunately, the app isn't all hype. Founded by a former Buddhist monk and advertising exec, Headspace has hundreds of sessions on everything from stress to sleep. Additionally, the app has "SOS" exercises in case you run into an unexpected situation and need to de-stress quickly.
Available for iOS and Android. Free for a basic plan; monthly subscriptions start at $12.99.
Relax Melodies
Whether it's humming your favorite tune in the car or seeing a beloved band in concert, you likely already use music for comfort in some form. But it turns out that music is good for more than that – it's been proven to improve mood, get rid of burnout, and reduce anxiety.
If you prefer your relaxation with some background noise, it's imperative you choose sounds that will calm you down instead of creating an unnecessary distraction. That's where Relax Melodies comes in.
The app specifically focuses on sleep meditation but can be used at any time. The basic plan gives you 52 sounds for free and allows you to mix them as you please. Maybe you prefer listening to the sounds of the ocean over a relaxing piano tune – have no fear. There's something here for everyone.
Available for iOS and Android. Free for a basic plan; lifetime subscriptions start at $19.99.
Meditation Studio
This is an all-encompassing app with an impressive variety of topics. Since we all use meditation for different reasons, the app doesn't try a one-size-fits-all approach. If you're looking to boost your confidence, trying to reduce stress, or dealing with military-related PTSD, there's a meditation plan specifically designed for your needs. While many of the apps on our list have subscription plans, Meditation Studio has a one-time fee of $3.99.
The team at Meditation Studio boasts over 30 experts who have an array of meditation skills. You can sort by topic or by the teacher, depending on what you're looking for.
Available for iOS, Android, and Alexa. $3.99.
Simple Habit
Are you too busy to take time to relax? Even if you think the answer is yes, Simple Habit would beg to differ. The app is designed for those with hectic lives and asks for only five minutes of your time daily. According to the folks at Simple Habit, that's all you need to reap the benefits of meditation.
Founded by an entrepreneur and designed by meditation experts and a psychologist from Harvard University, Simple Habit has been lauded as the go-to app for busy people.
Available for iOS and Android. Free for a basic plan; monthly subscriptions start at $11.99.
Stop, Breathe & Think
This is another option for those who are constantly on-the-go. Feeling overwhelmed at work? These guided meditations are short enough to be done in between meetings, and it picks an exercise based on the user's current mood.
Additionally, there's a breathing timer that allows you to practice deep breathing, which is a key part of meditation and a proven way to reduce stress. Bonus: The team at Stop, Breathe & Think donate 10 percent of net revenue to a non-profit that teaches inner-city youth how to use meditation skills to their benefit.
Available for iOS, Android, Alexa, and Slack. Free for a basic plan; monthly subscriptions start at $9.99.
It's time to take that pesky phone that always demands your attention and use it for good. What are you waiting for? Get started on your meditation journey today.