Have you ever wondered why some people can afford to travel and why others haven't been to any places yet? Well, traveling is actually for everyone. It is not a luxury activity for the one percent but it is an obtainable goal at any budget. Staying in a five-star hotel and rarely leaving the resort is not traveling, it's a vacation.
Traveling is about getting to know a culture and stepping outside of your comfort zone. As you travel, you get to meet new friends, taste a different type of food and most importantly, your dreams become bigger. 
Learn some of the best travel secrets to afford to globetrot across the world. Here are the 10 travel tips everyone should know about traveling on a budget.
Adjust Your Spending Habits
Budgeting for travel doesn't mean you have to spend every night at home eating cup-of-noodles. It is about prioritizing your spending. Stop spending money on things and start spending money on experiences. Don't waste your money on material items, spend it going out with friends. And when you have to buy a sofa at the second-hand store it won't seem so important when you have a life filled with experiences rather than a storage unit full of lamps and sofas.
Travel Strategically
Culture, beauty, and adventure can be found in just about every corner of the world, so deciding where to travel can be daunting. Narrow it down by researching countries that are affordable for your budget. For beach destinations, don't travel to Malibu or the French Riviera, instead visit the coast of Colombia or the beaches of Montenegro. When traveling to Asia, consider options such as the Philippines and Thailand rather than Japan for example. There are hidden gems in countries you would never expect. Looking for the road less traveled has many benefits, and saving money is top on the list.
Travel Off-Season
Everything is cheaper during the low season. From plane tickets to accommodations to restaurants, you can save a lot of money by traveling off-season. Choose a few countries of interest and do some research to determine the high season for tourists. Perhaps February is high season for Brazil but the low season for Argentina. If your heart is set on Brazil simply go in March or April instead when the high season fades.
Choose your Travel Partner Wisely
Traveling alone is an incredible experience, but oftentimes we travel with friends or in groups. Choosing a travel partner with a similar travel style is important for a plethora of reasons, but especially when it comes to saving money. For example, a traveler that prioritizes spending money on dining out as opposed to spending money on nicer accommodations would not travel well with a traveler that prefers to save money by eating cheaply and spending more on accommodations. The right travel partner can make all the difference in having an unforgettable trip and staying within your budget.
Stay in Hostels
Don't let the film "Taken" scare you, staying in hostels is the best option when you are traveling. Hostels are not only cheap but an experience that allows you to meet fellow travelers from all over the world. Hostels often come equipped with kitchens and bars so you can cook and socialize with other travelers. Fellow travelers, along with the hostel staff, provide a wealth of knowledge and helpful resources for cheap places to eat, drink, and free things to do in the area. And if you're not keen on staying in a shared room, most hostels have very affordable private rooms.
Cook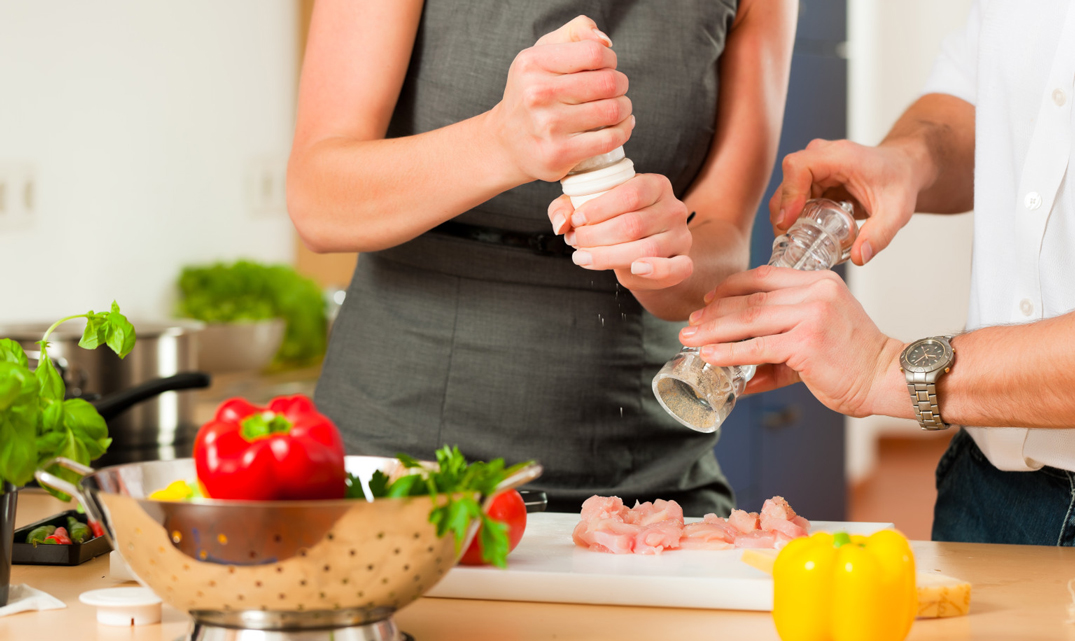 Discovering the food of another country is one of the most exciting pieces of traveling. With great prices on hostels and Airbnb, it's never been easier to find accommodations that include access to a kitchen. Get lost in local markets and buy produce and ingredients typical of the region. Cooking a traditional dish with local products is an incredible way to get to know a culture. Plus it saves money. Cooking at least one meal per day will cut costs drastically.
Travel Light
Most airlines have weight or size restrictions for luggage, so travel light. To avoid paying extra money for checked bags take just one traveler's backpack and one personal item that fits the luggage restrictions. Put the heaviest items in your 'personal bag' rather than your checked-bag, typically the airlines don't bother weighing personal items. Generally, checked luggage must be 21 inches or less in length. Forget about bringing 10 books or five pairs of shoes, pack light with versatile clothing, and only the necessities.
Travel at Night
Overnight travel is a great trick to save money. There are plenty of overnight buses and trains to get your from city to city or even one country to another. They tend to be more comfortable than taking 'red-eyes' or overnight flights, but all accomplish the same thing; eliminating the cost of a night of accommodation. Especially if the trip involves traveling to many different places, overnight travel cuts out nights of accommodation fees. While it can be hard to sleep on buses, trains, and planes, an easy remedy is to have a couple of glasses of wine before you board to help you fall right to sleep.
Visit a Friend
Travel to places where you have friends. Everyone has a friend they are envious of for living somewhere cool. Staying with friends is not only a great way to save money on accommodations, but friends are like having your own free tour guide to the area. Just bring a bottle of wine or buy a round of drinks to show your appreciation.
Get a Travel Credit Card
Flights can be the most expensive part of traveling, so having a credit card that earns miles is very valuable for a traveler. If you have good credit, get a travel credit card, and use it for every purchase you make. Be sure to pay the card off completely each month. Many companies offer double or triple points for travel and dining expenses and give huge bonus points for frequent usage or recommending friends. Finding the right card and using it properly can be the difference between paying for flights and flying for free multiple times per year.
Stop envying those that travel and become a traveler. Budget travel is not only possible but it can give you an incredible life experience. What are you waiting for? Pull the trigger, buy the plane ticket, and go!